---
Haru's Bulbophyllum and Cirrhopetalum PAGE

include a few other species.
DIRECT JUMP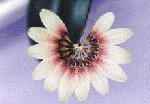 I like orchids,especially Bulbophyllum , Cirrhopetalum and so on.
I have not enough place to grow. So I have tiny species mainly.
I took all Bulb. &amp Cirr. photos in my home.
Many Bulbophyllums have incorrect labels,that is a problem.

Haru's orchird mini gallary
Total 84 species



Bulbophyllum in Vietnam(file size: about 115kByte)
Photo by Mr. Alexander Petrzelka and Mr. Karel Petrzelka.
22 species.





Last update of this part : Jan. 06 2004