Room of herb

I use herbs for 20 years. But fascination of herb is endless.
Uses cooking,uses bath time.
I think that herbs make our life graceful.


My favorite !!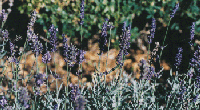 Lavender

I like fragrance of Lavender,so I grow some Lavenders.
But I am not good at grow Lavender.
I want to grow many Lavenders all over my garden.
Photo at RBG Kew.

---


Chive

I like scrambled egg with chive,so I brought this at removal.
And I like Potato with chive.
Photo at Herb harmony garden in Mitsukaido.



Mint

Mints are many species,so collect them is endless.
I have some species ,but I use them as tea.
I like a tea with Mint,Lemon Balm,Lemon Verbena and Lemongrass.
Photo at RBG Kew.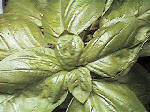 Basil

I like Basil best.
When I smell Basil,I want to eat spaghettie.
Easy to grow.

---
GO BACK HOME PAGE